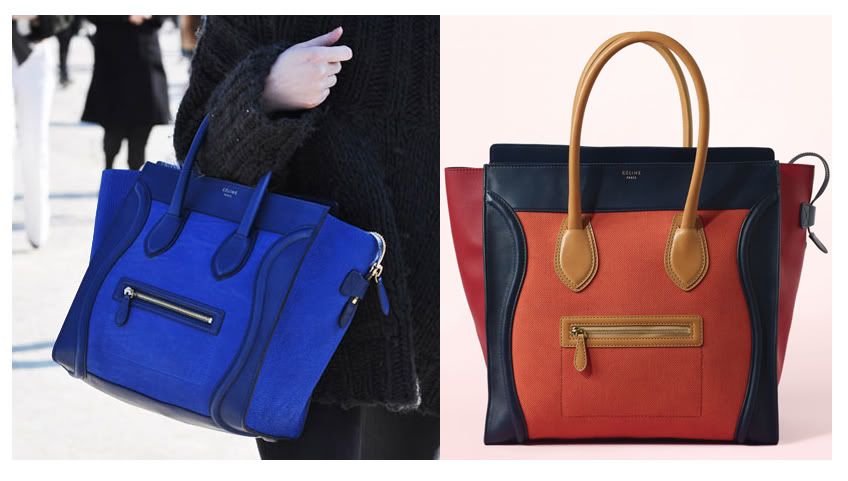 Woman without bag is like feet without shoes, body without clothes or head without hair. They are always overlapping.
I think Bag always a mirror of Woman's style character, cos it always happens to me.
Celine Luggage Bag had me at the first time I saw it on mags. I love the simple style that it brings and the big compartment inside. I really wish I cud get it one in any color. anyone interested buying it for me?
lol