The laziest day in a month could always happen on weekend, esp on sat. I stayed curling up on my bed with husband beside, doing nothing but browsing internet,reading articles/news,eat and sleep.It happened all day long till my mom called me around 5 pm and asked me to go out with her and dad. well, I could say it was double date.hahaha
the first time my mom asked me, I said "
mom, am so lazy, can we make anotha day, where are aron and dinan (my bros)
?

" then mom said:"
they are all busy dating and am already well-dressed to go out,I dont want to make my outfit dissapointed
" I was like -__-" and didnt know what to say except 'yes' cos mom kept insisting me.
seriously I didn't know what to wear to go out this evening. then I checked out my wardrobe inside, Thanks God, I have my look saviour. It's Mcqueen skull scarf. I think any casual style will never go wrong with Mcqueen skull scarf cos it's so much dependable in any condition even you just wear your favo plain lousy shirt :)
I have Nicole Richie's referenced shots below that have influenced me to buy it in 3 colors (black,red,gold)and may influence your style too.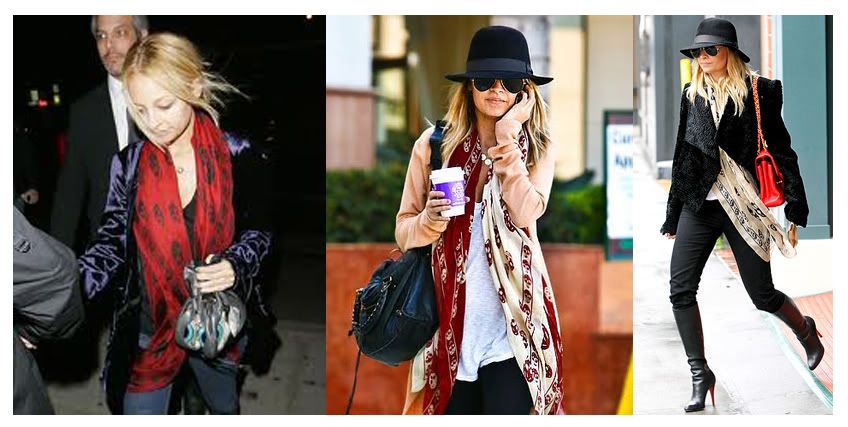 apparently am not a big fan of Nicole Richie, But some of her styles may influence me and her stuffs are also nice to see.
anw, look! how the mcqueen scarf goes? WICKED SAVIOR!

I didn't capture any moment, double dating with my parents, except the one that I took in my garage which prob a bit blurry and uncleared tone color cos it was taken from my phone.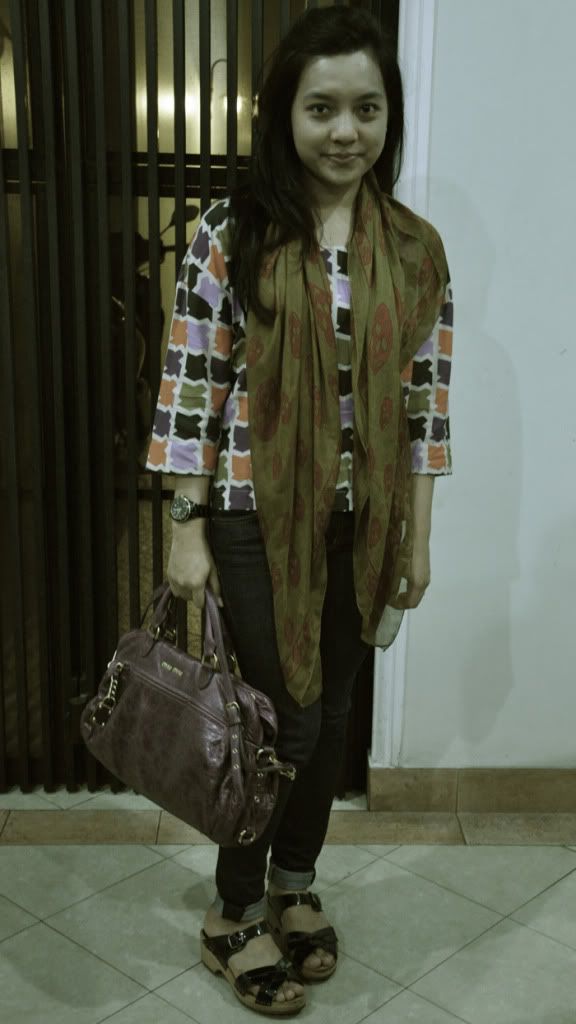 sorry for the bad shot☺
Enjoy your weekend! Kisses.