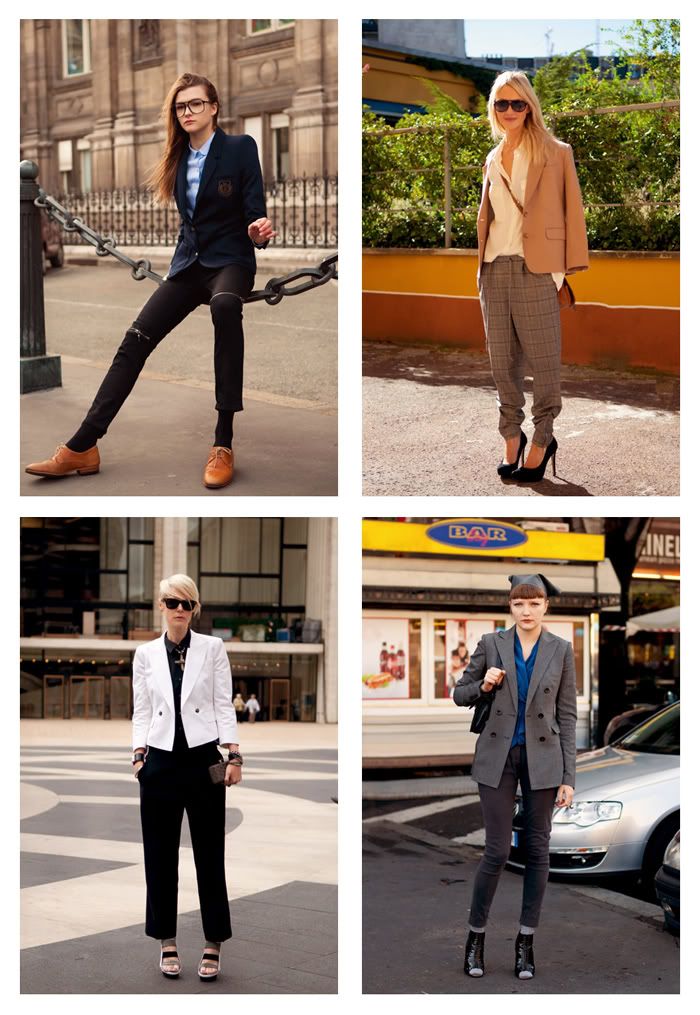 The place that I mostly visit in a week is my office. I am currently working in korean company, Hana Bank, as assistant manager of legal division. I do meet alot of people, Korean or Indonesian entrepreneur, Notary public and other customers who visit regularly to our bank. Those conditions make me more concern bout my appearance to get the kind confidence and trust of our partner at work and also it really works to make me more confident to speak in public as well. *well, that's my experience*. Then, my fancy office look that I love is vintage boyfriend blazer in any color which never goes wrong to be matched with skirt and pants.
the pics above I took from my everyday favo site,
Citizen Couture
. I love the way boyfriend blazer has been worn out by the people above. simply inspiring me.I really wanna get one or two more in red and beige color. so, tell me what's your favo fancy office look? whatever it is, make sure you wear it confidently.