My tuesday was good, the workload at office started to be more stable again after all the continuous tasks that have been insane for the past two weeks.
After office, Daud, my hush's cousin asked us (me, hush, and other cousin, Ishak and Herra) to go out for lil High Tea. However, it eventually turned out to be very late dinner (we met up at 8.30 pm) because of the choked traffic that has covered Jakarta since forever, esp after office hours (around 5-7pm). We had din at Victoria Cafe in Plaza Senayan and ended it up at 11pm. There were so many stories we talked about and it felt like we have not met for ages. well, I shud say It was Fun! mmmm...I dont know what else to describe here, as I also feel so sleepy now and really wanna hit the hay very soon after finish updating this post.
Tomorrow I still need to grapple with works and hope you guys have blast weekdays till meet the weekend. Woohooo...nite nite. Kisses.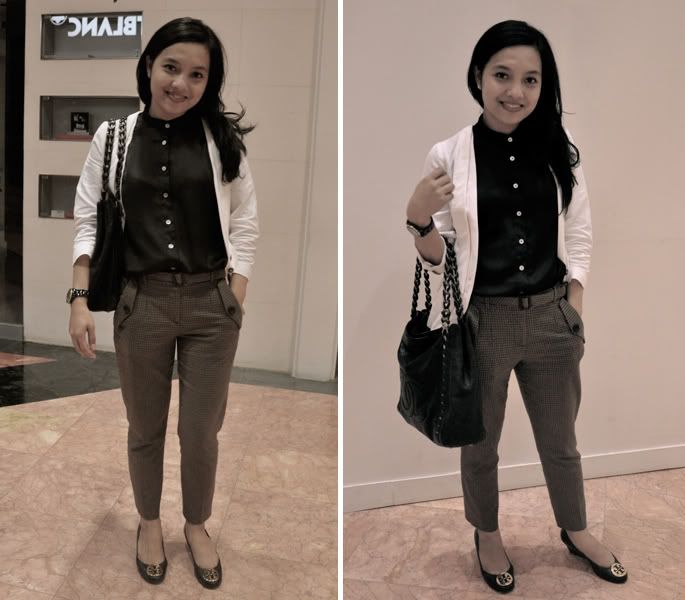 My office look on Tuesday :)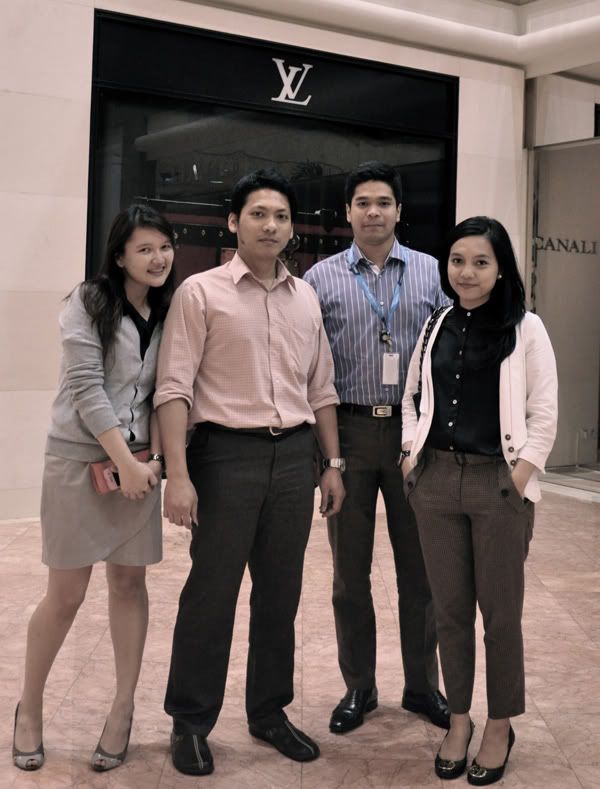 Herra, Ishak, Daud, me on the shot captured by my Husband