Today I really had fun spending weekend with the loved ones. We went to

Java Jazz Festival (JJF)

, the annual jazz show in Jakarta that many people have been longing for. the show was held in PRJ (Pekan Raya Jakarta)/Jakarta Fair Arena for 3 days in a row, fri-sat-sun days.I wanted to watch the fri-show previously but my workload didnt allow me to attend it cos I had an overtime work till 9pm. my hush was also on his duty to Bandung till sunday morning, so we picked sun-show was the best day to attend. However, I still bury my fed-up-feeling that I cudn't watch my favo singer,

Corrine Bailey Rae

on fri-show :(. *I hope she will perform again in the next JJF show*
I also asked my bro and his girlfie to come with us, as my experience, concert without nice companion wud be boring and no fun.
I guess JJF is very worthy to attend-concert, cos this year I just spent 250.000 rupiah (around 20 bucks) for the tix and I cud enjoy many shows from Well-known Indonesian singers and potential emerging artists as well as got free merchandise from the photography workshop that I also attended on the show.
from 2am-11pm was amazingly splendid, cos most of performances I hv watched apparently boosted my mood all day as you can see some below shots how happy I was.

I think, I will attend JJF again next year, and Hopefully The committee cud present new euphoria by bringing in more jazz artists that I admire.
If you are in Jakarta early march or April by next year, get urself the JJF tix. Promise, U won't regret! :)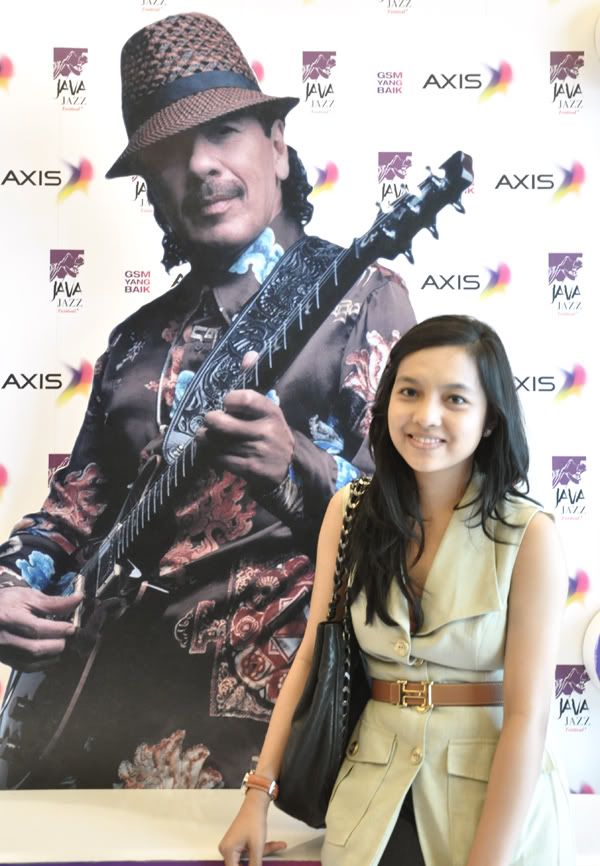 (infront of Photo Courtesy of Santana for JJF 2011)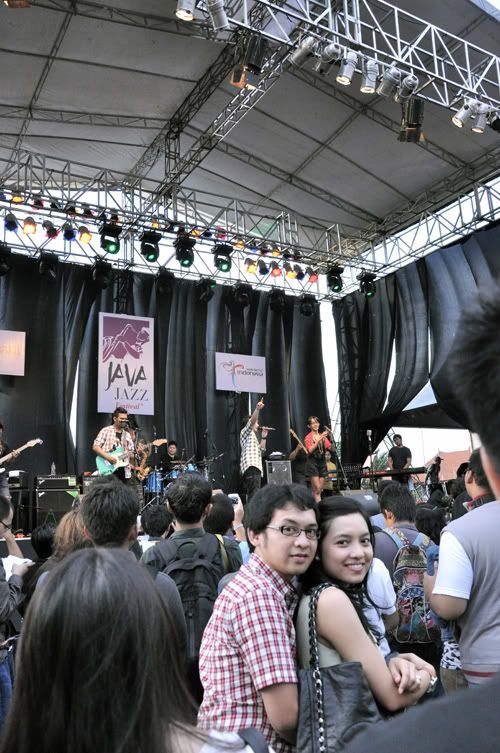 (my favo song, Lolipop Love was sung by Nina Tamam, Live on stage)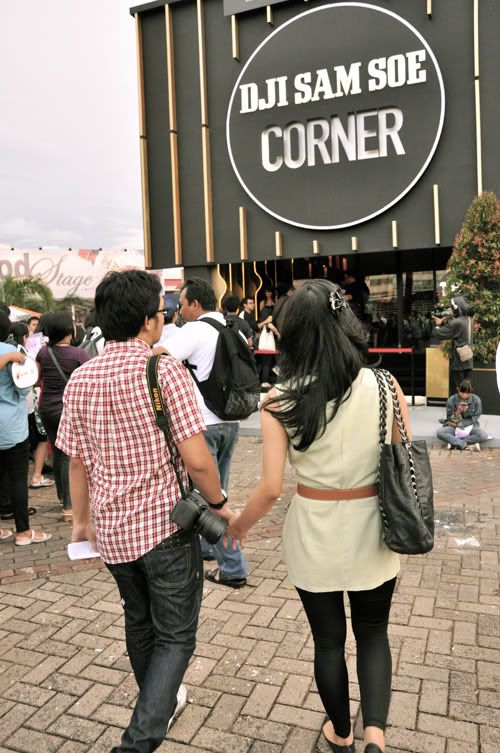 (hurry to go to other performances on the show :p)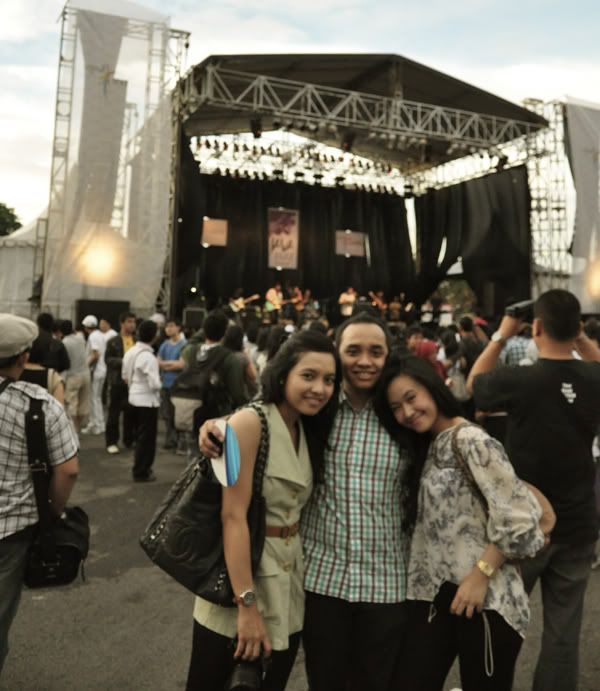 (aron w his loveliest women in the whole world :p )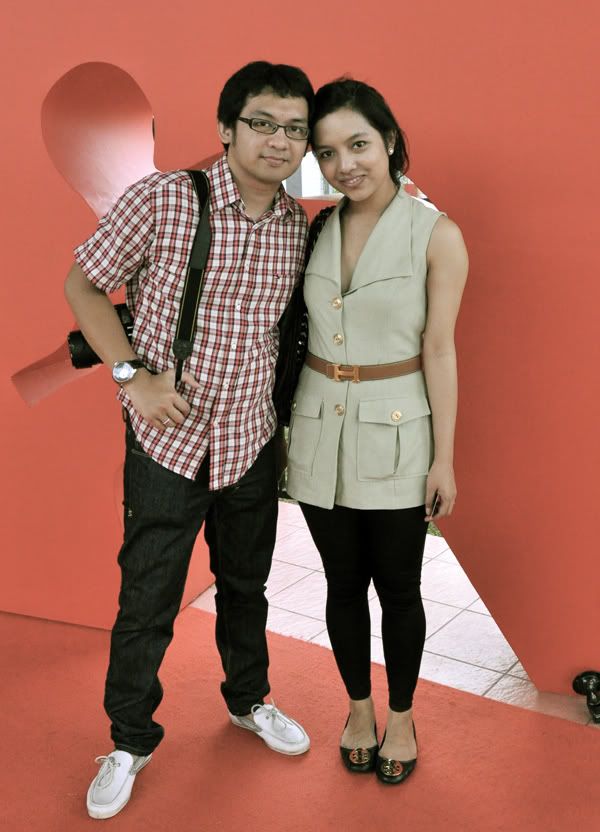 (Me and my hush infront of Femina stall)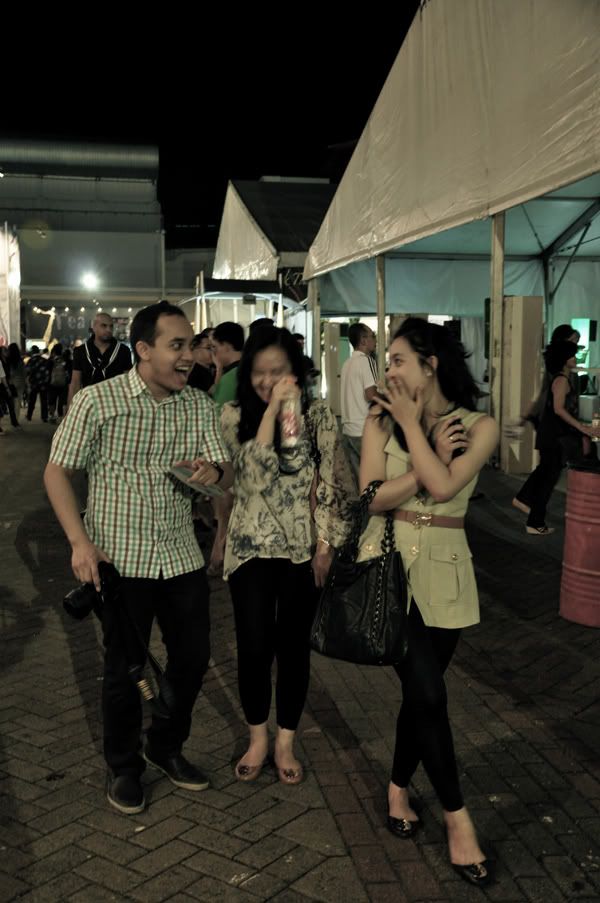 ( We cracked up most of the time during the show :p)