HAPPY BDAY TO MY BESTFRIEND! BEST BROTHER! BEST HUSBAND!
BEST SLEEPMATE! I LOVE YOU ANDRY
!
Those were The words that I said to my hush when the clock has hit 12 AM and day has also turned out to be blissful Tuesday! I kissed and cuddled him as well as whispered to his ear that I am really grateful having husband like him and wanna spend the rest of my life till God picks us up to His magnifical heaven.
I love my hush with every bad and good things we went thru since we started our relationship. I Hope He always be A better man in the future and be the same humble and honest man when the very first time I got to know him.
Revert to the title of this post, after greeting my hush, In the morning till evening (around 6pm) we spent out our time at office. We have set the din at 7 pm and made reservation at Ta-Wan Pacific Place.We did enjoy every laughter, togetherness and sharing stories. I always love fam gathering!
Hush got so many presents as he wanted long before his bday's coming! hahaha.. he's so funny!
I wont talk too much again cos the below pics will tell how happy my hush was on his bday din and the cheerful togetherness of my fam right after u have finished reading this writing :)
A shot before Andreas(Melissa's boyfie) struck a match to light the candles






Every moment with him always brings happiness to me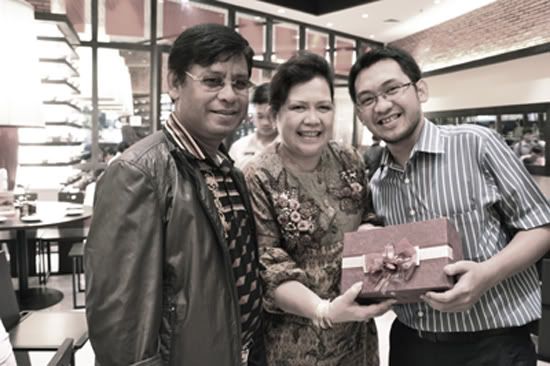 Hush got bday present from his Pop&Mom :)
Hush got bday presnt from his brotha and sisters (Right to Left: Melissa, Andreas-Melissa's boyfie, Olive,Alex)


Hush got bday present from my fam (my Pop,Mom,Aron,Dinan),excluding me! I just joined the shot anw :)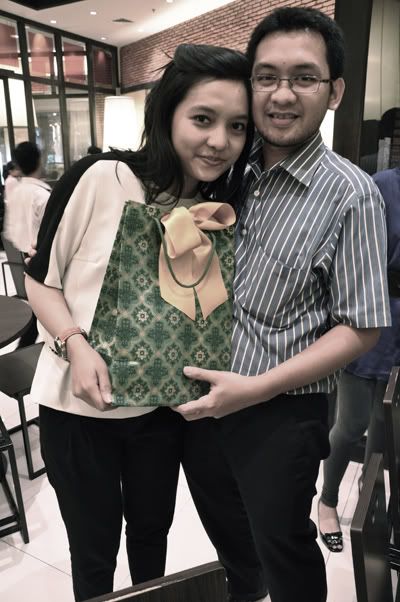 second present from me was given earlier to deceive his thought that I wudn't give the thing that He has craved for since last year :)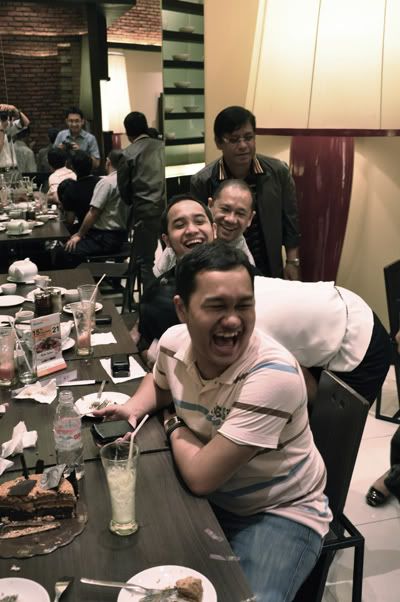 One of my favo shots on the day! look how happy they were :)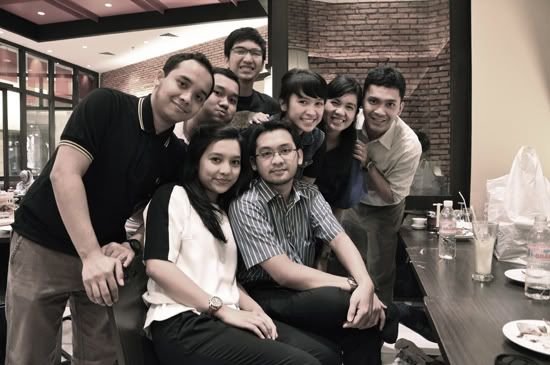 We are The Next Generation! :)
After arriving at home, I already prepared the BIG Present to my hush! yes definitely the one with the smell of guitar that he craved for since last year. It is the newest multi-effects guitar,

"

Line 6 POD HD 500

"
I put it on our red furry carpet at our room
with the lights off! He came into our room, turned on the lights and found my present. He was really happy and I even cudnt describe his feeling that time on this writing :)
He read the bday card that I put on the present :)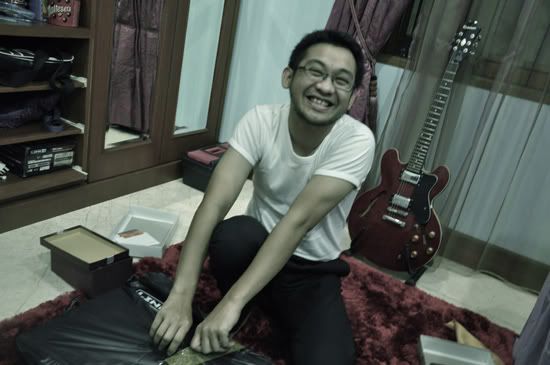 He was so amused by my present. love his spontaneous smile :)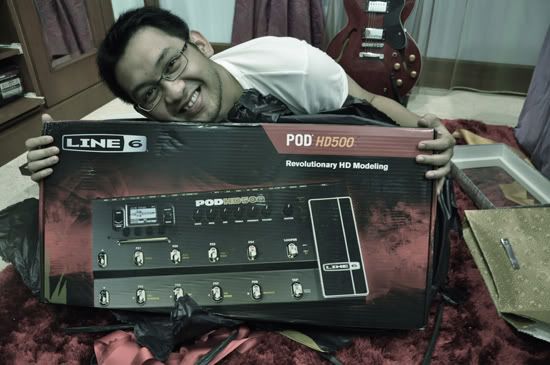 This is what He has craved for since he saw the advertisement last year that the multi-effects Guitar wud be released in 2011.