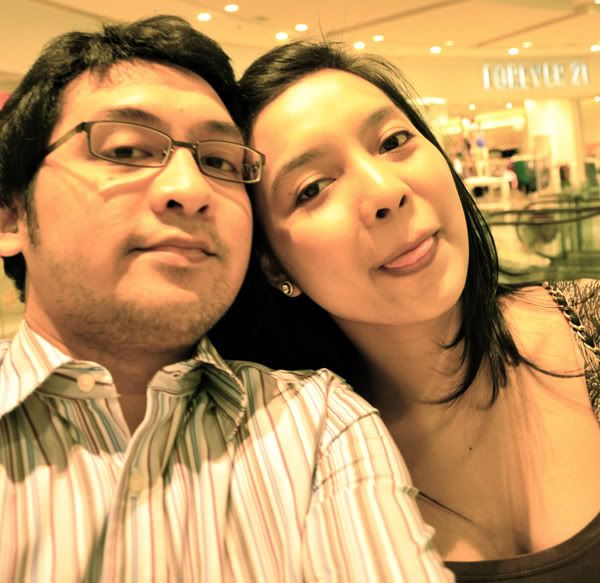 I love weekend, cos its time for me to gather with other members of family. after church on Sunday, as usual to end up the weekend, we went to good restaurant to have din. believe it or not? what meal u have can actually boost your mood for the rest of the day or the following day. so be careful:) I love to find good restaurant by searching it on the internet, try to find the cozy nuance with proper lighting,soft sofa and interesting decor.so, I went to Ninety nine with fam as it can represent all my above desires.lol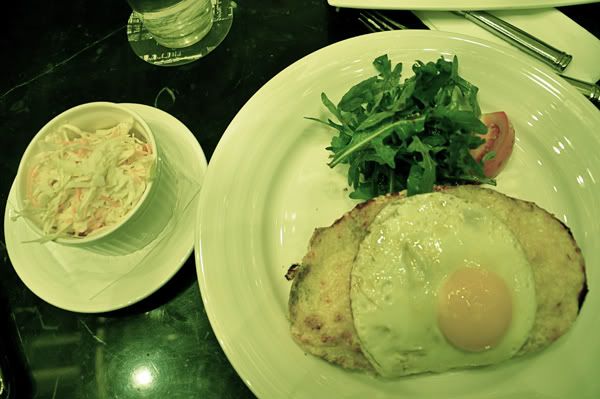 Corque Madame and Coleslaw as my din, The best at Ninety nine
.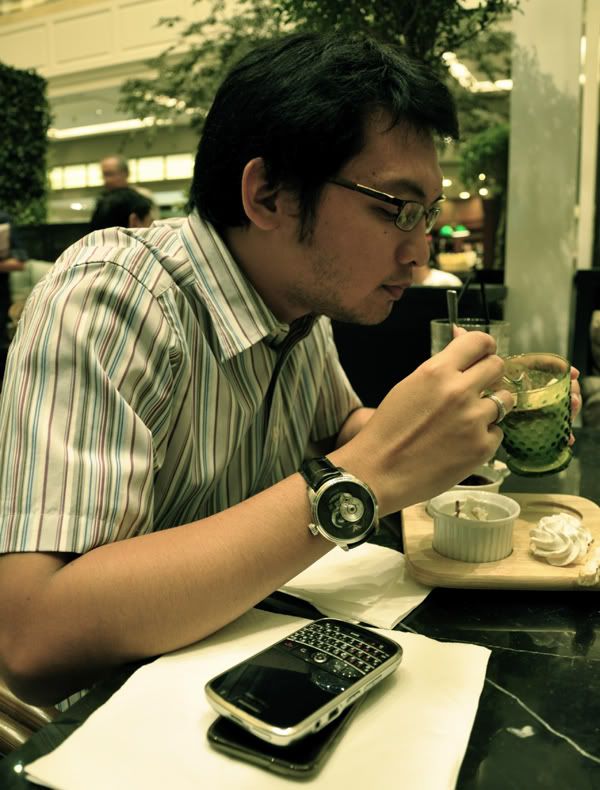 Hush enjoyed his dessert w/o guilt :p
my weekend style will always go to jeans or legging and cardigan or blazer. I got so many jeans with different styles and brands. my favo ones are Jbrand and Tsubi+++. They just never fail on me.
Somehow all these conditions am blabbering about js show you how me enjoy weekend so much after all the tiring works on weekdays.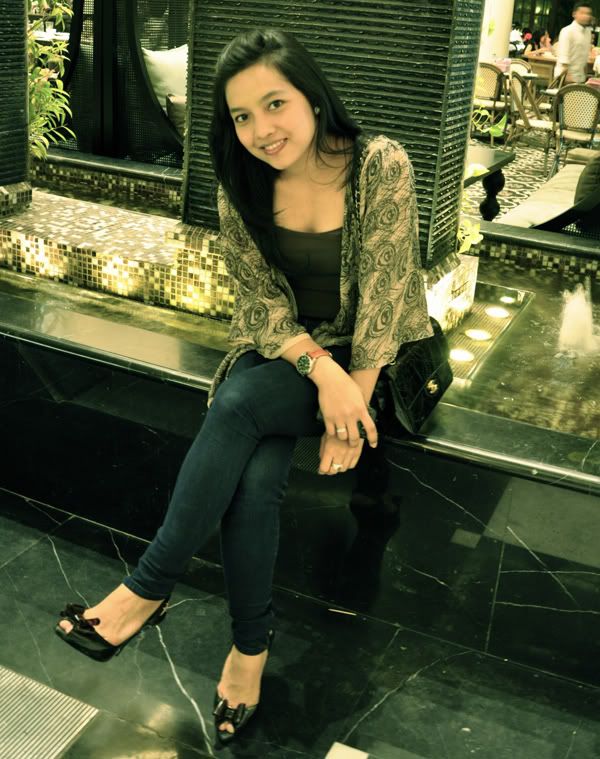 so, don't waste your weekend with the unplanned stories!!
Its a BIG NAY!

Pick the day! enjoy it-to the hilt!